Sabrine Semoin, M.D., Treasurer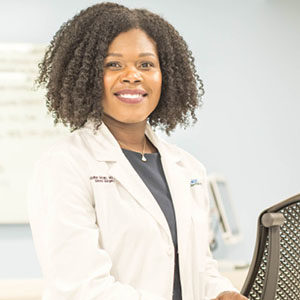 Sabrine Semoin, MD, MBA, FACS Biography
Dr. Sabrine Semoin is a general surgeon who specializes in minimally invasive laparoscopic and Robotic surgery. She Practices at South Florida Surgery in Miami, and is affiliated with various hospitals, including the Jackson and Memorial Health Systems.
Dr. Semoin obtained her MD degree from Howard University College of medicine, and completed residency at the Mount Sinai Hospital in New York. Dr. Semoin is board certified in General Surgery and is an accredited fellow of the American College of Surgeons. In Addition, Dr. Semoin holds a Master of business Administration from the Johns Hopkins University Carey business School, with concentration in healthcare management.
Dr. Semoin is also a veteran of the United States Air Force, separated with distinction at the rank of Major after 11 years of service as a Military Officer and Surgeon.
Her current focus is increasing access to minimally invasive surgery to the largely underserved Haitian community of South Florida.