Elizabeth Philippe, M.D.,
1st Vice-President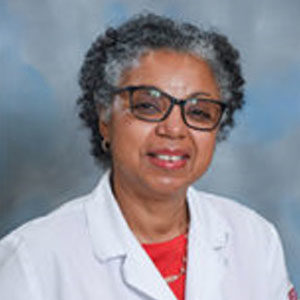 Elizabeth Philippe, M.D., Biography
Dr. Elizabeth Philippe is the Associate Graduate Medical Education Director of Community Health of South Florida Inc.'s Teaching Health Center. She is also CHI's Chief of Family Medicine.
Dr. Philippe got hooked on helping people in underserved communities after graduating from the State University Medical School of Haiti in 1984. She discovered this passion when she was completing a one-year requirement in a disadvantaged area in Haiti. To further her goals, she pursued her studies at Yale University where she obtained a master's degree in public health in 1986.
After working for a short period of time at the New York State Department of Health, Dr. Philippe returned to Haiti in 1987 to work as the Medical Director in the Albert Schweitzer Hospital's Community Health Department.
In 1990, she served as the National Coordinator for the Haitian Ministry of Public Health's Maternal and Child Health Program. Soon after, she joined the World Health Organization/Pan American Health Organization and was actively involved with its national immunization program. 
In 1995, Dr. Philippe returned to the United States and enrolled at the University of Miami Miller School of Medicine as a fellow in a National Institute on Drug Abuse-sponsored program in epidemiology and prevention of substance abuse. Following graduation, she was accepted as a resident in the family medicine program at Jackson Memorial Hospital in 1999. A board-certified family medicine practitioner, Dr. Philippe completed her residency training in 2002 and then worked as an attending physician and preceptor at Jackson Memorial Hospital.
In 2005, she joined CHI as an attending physician. Dr. Philippe enjoys her work as a provider at CHI where she can work with underserved communities and different ethnic groups. She has an interest in HIV/AIDS and youth development programs. She enjoys reading, classical guitar music, and community activities.